Onsite Monday-Saturday from 7 am to 4 pm  |  (636) 240-0895
Located 7 minutes north of Highway 70
Have a concrete tear out?
Need to dump your rock somewhere?
Need crushed rock for your construction project?
Savannah's Rock, RVs, and Rolloffs has your turnkey solution. Dump your concrete and get your rock all in one place. Located just 7 minutes north of Hwy 70. Great for St. Charles, Lincoln, and Montgomery County. Grab your boat on the way to Mark Twain Lake. Fishing and pontoon boats can hang out on our 24hr. location until you need them.
Attendant present from 7am to 4pm, Monday thru Saturday. Call with questions, needs, or scheduling: (636) 240-0895.
What's the cost? $20 to dump anything! Concrete, dirt, and gravel focused. No appliances, oil, tires, or wood allowed.
Then if you need some rock, we charge $10 per yard/bucket of rock.
Ask about our mobile rock crushing services! We come to you and crush that concrete into rock at your location.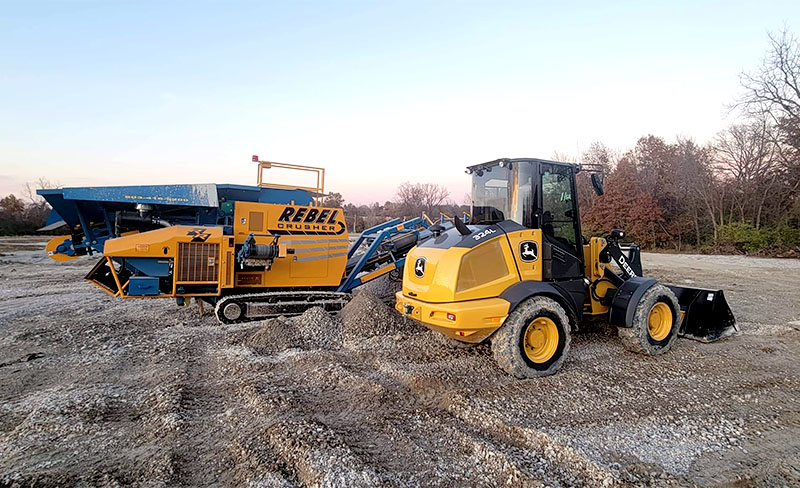 $20 to dumpconcrete, dirt or gravel
$10 per yard/bucket of rock